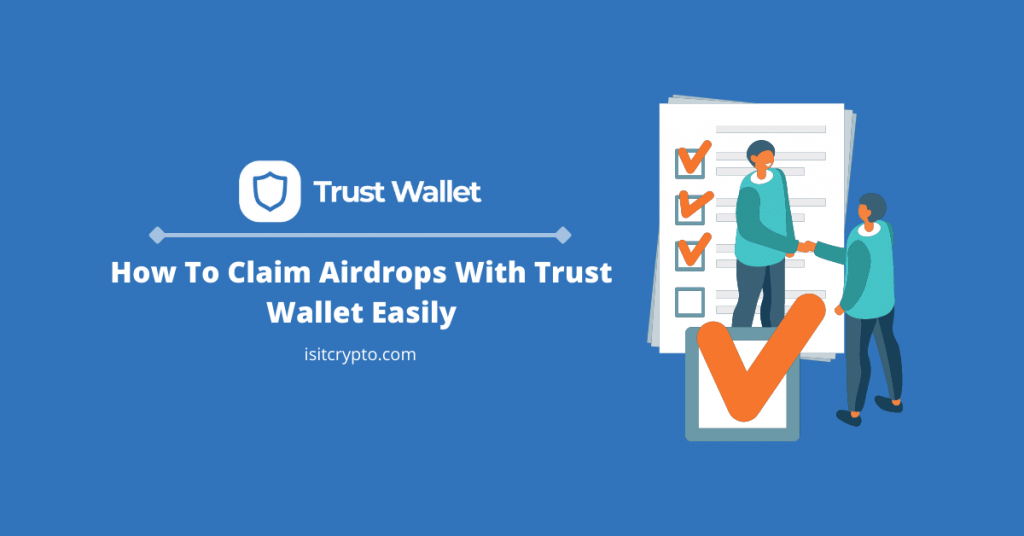 Trust Wallet is the leading mobile wallet of choice, especially for most new investors in the DeFI ecosystem and this is because it is an easy-to-use wallet with lots of features to make trading, receiving, and sending crypto as easy as possible.
In the world of cryptocurrencies especially in the DeFi space, Airdrops are becoming quite popular and a method many have utilized to get rich off new and emerging tokens on different blockchains.
Like most non-custodial crypto wallets out there, you can claim airdrops on Trust Wallet. Once the tokens are available in your wallet, you can sell, swap, and transfer the tokens you receive directly on the Trust Wallet app.
If you're interested in claiming some of the many airdrops which are currently being released daily, then this article is for you as we will be sharing a guide on how to claim Trust Wallet airdrops easily and withdraw to your bank account. 
What Are Airdrops In Crypto?
Airdrops in crypto are simply a method that developers of certain tokens use to distribute tokens to different wallet addresses when the address owners fulfill certain requirements as instructed by the developers.
In most cases, airdrops are simply used for marketing – i.e to promote new tokens and get more awareness on these tokens. In other cases, airdrops can be used to reward the long-time holders of a particular token. 
Depending on the level of liquidity a token has, you may be able to sell an airdrop you receive instantly or wait for quite some time for the value to go up before selling.
How To Find Legitimate Airdrops
Let's face it, many airdrops in the crypto space are outright scams and others are looking to steal your crypto holdings in form of gas fees but even at that, there are still many legitimate airdrops that you can earn good money from.
Below are some websites you can use to find legitimate crypto airdrops.
1) CoinMarketCap
CoinMarketCap is one of the most popular websites in the crypto space where you can get prices, market cap, contact details, and more of many tokens.
On the CoinMarketCap Airdrops page, you will find lots of legitimate crypto airdrops that you can participate in. Just fill in your details and perform all actions as instructed and you stand a chance of getting included in that particular airdrop.
2) Airdrop Alert
Airdrop Alert is a website founded in 2017 and is one of the best places in the crypto space to find trusted airdrop campaigns, giveaways, and more. 
There are over 1000 airdrops listed on the website and these airdrops are grouped in various categories – NFT airdrops, DeFi airdrops, featured airdrops, and more.
3) Airdrops.io
Airdrops.io is another popular website where you can find airdrops and claim them. The website has a lot of airdrops as well as requirements/instructions on how to claim them.
4) Reddit
Reddit is a top forum where you can find crypto enthusiasts, communities, and airdrops.
Anyone on Reddit can post airdrops so you have to be very careful when trying to claim an airdrop found on Reddit since some of them may be scams.
How To Claim Airdrops On Trust Wallet (Step By Step)
Below is a step-by-step guide on how to claim airdrops on/with Trust Wallet.
For this guide, we will be using CoinMarketCap to find airdrops to claim in but you can use any of the other trusted websites we outlined above to find airdrops and participate in them. The process is the same for most airdrops and you can claim as many airdrops as possible.
Step 1: Install & Setup Trust Wallet.
If you don't have Trust Wallet installed on your device, go ahead and install it from the correct app store for your device (Google Play Store for Android and the App Store for iOS).
Once Trust Wallet has been installed successfully, go ahead and create a multi-coin wallet. Remember to back up your recovery phrase because if you lose it, you have essentially lost access to your wallet.
If you already have Trust Wallet set up and ready to go, you can skip this step.
Step 2: Copy Your Wallet Address.
Next, you need to copy your wallet address as this will be used to receive the tokens assigned to your wallet from the airdrop.
To copy your Trust Wallet address, launch the Trust Wallet app and select the coin you want to copy its address. Select "Ethereum" to get your Ethereum (ETH) address and "Smart Chain" to get your BSC (BEP-20) wallet address.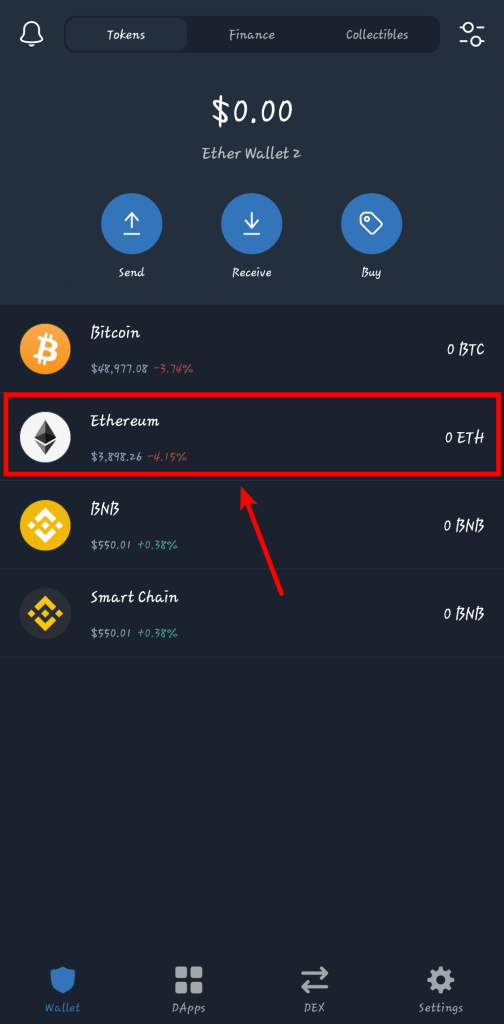 Next, tap on [Recieve].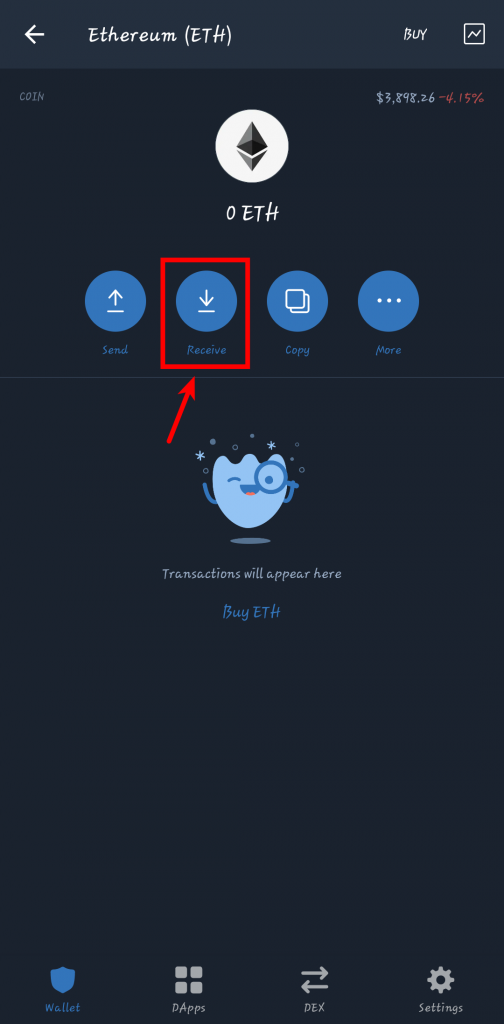 Now, you will see your wallet address and a QR code, tap on [Copy] to copy the address.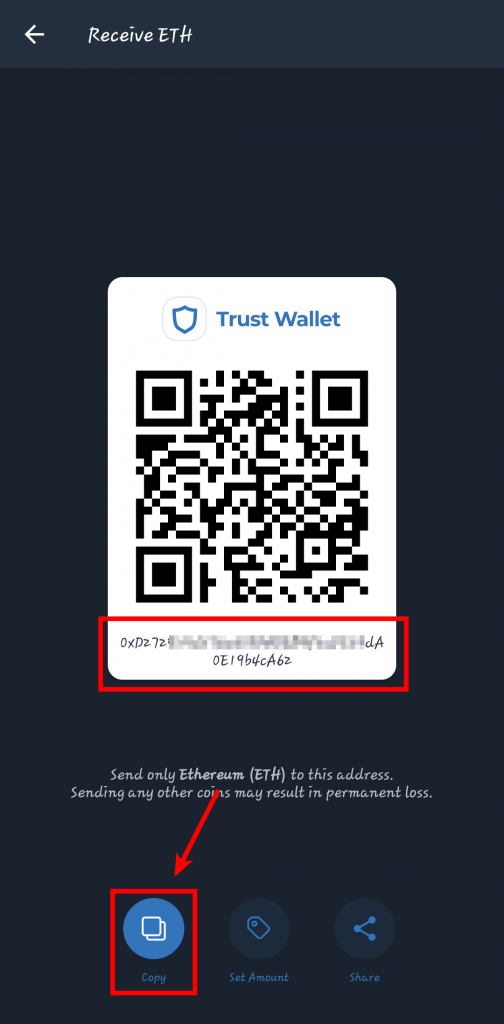 Step 3: Login on CoinMarketCap or create an account.
Open CoinMarketCap.com on your browser and log into your account using the email and password. If you don't have an account already, click on [Sign Up] to create an account then verify your email address.
Step 4: Go to the CoinMarketCap Airdrops Page.
Next, go to the CoinMaketCap Airdrops page using this URL (https://coinmarketcap.com/airdrop/). Once the page is loaded up, you should see a list of airdrops including ongoing airdrops, upcoming airdrops, and ended airdrops.
For this guide, we will be concentrating on the "ongoing airdrops" section. 
Step 4: Select an Airdrop to participate in.
Now, you need to select an airdrop to participate in. We recommend that you choose airdrops that will be ending soon (e.g 3 days or less) since with those, you will get your airdrop faster.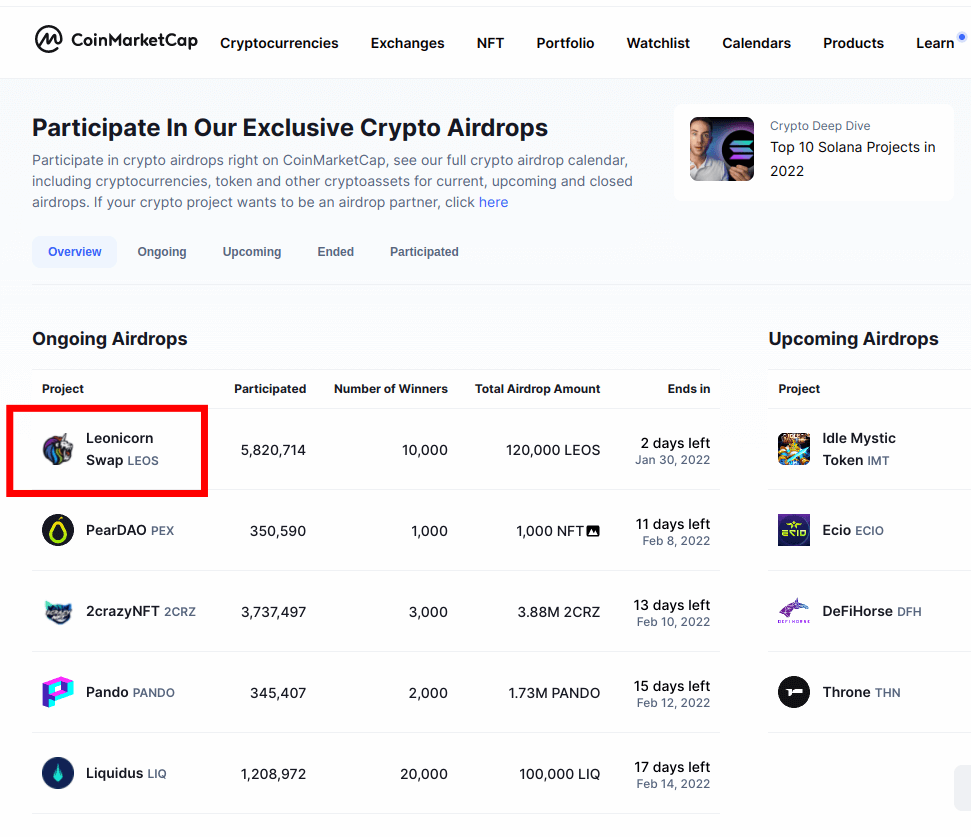 Step 5: Scroll down and click on [Join This Airdrop].
On the token/NFT collection page, scroll down and click on [Join This Airdrop] to join the airdrop.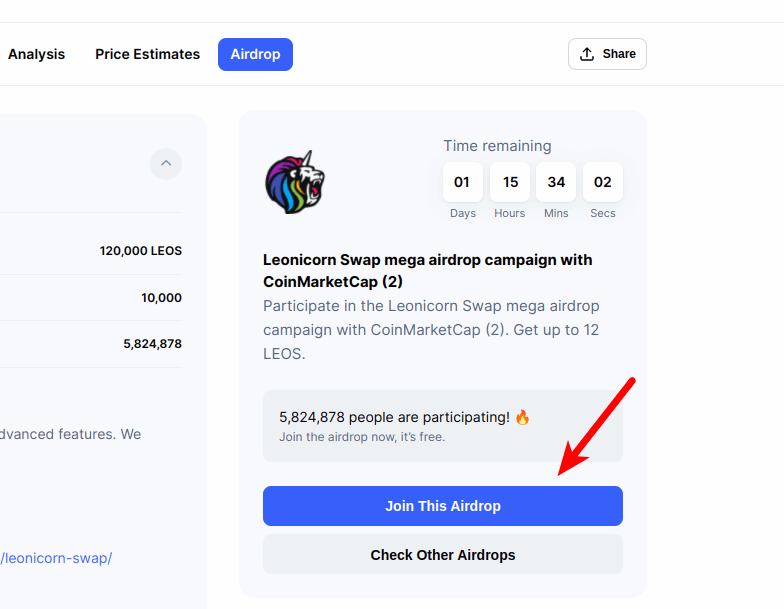 Step 5: Follow the given instructions.
Next, follow the instructions outlined in the dialog to enter the airdrop. 
Some typical instructions you might find are to follow an account on social media (Twitter, Facebook, Telegram, etc.), to retweet a tweet to your Twitter profile, to add the token to your CoinMarketCap watchlist, and more.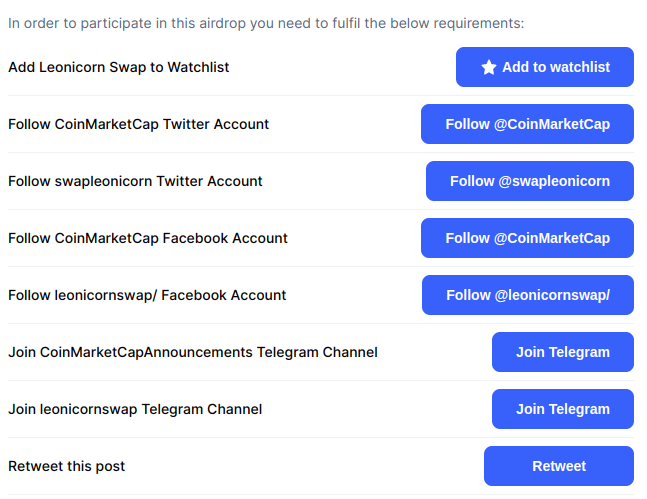 These instructions are very easy and you can complete the requirements in minutes.
Step 6: Paste your wallet address and other information.
To participate in the airdrop, the token devs have to verify if you have completed the instructions outlined in the requirements dialog.
Paste in your social media profile address (usually for Twitter, Facebook, and Telegram) so they can verify if you followed the accounts given then paste in the URL of the retweet and Facebook/Reddit post if required. 
Next, paste in the wallet address you copied earlier from Trust Wallet in the "Wallet Address" section and agree to all the terms. Once that's done, click on [Join Airdop] and your address will be added to the list of potential airdrop receivers.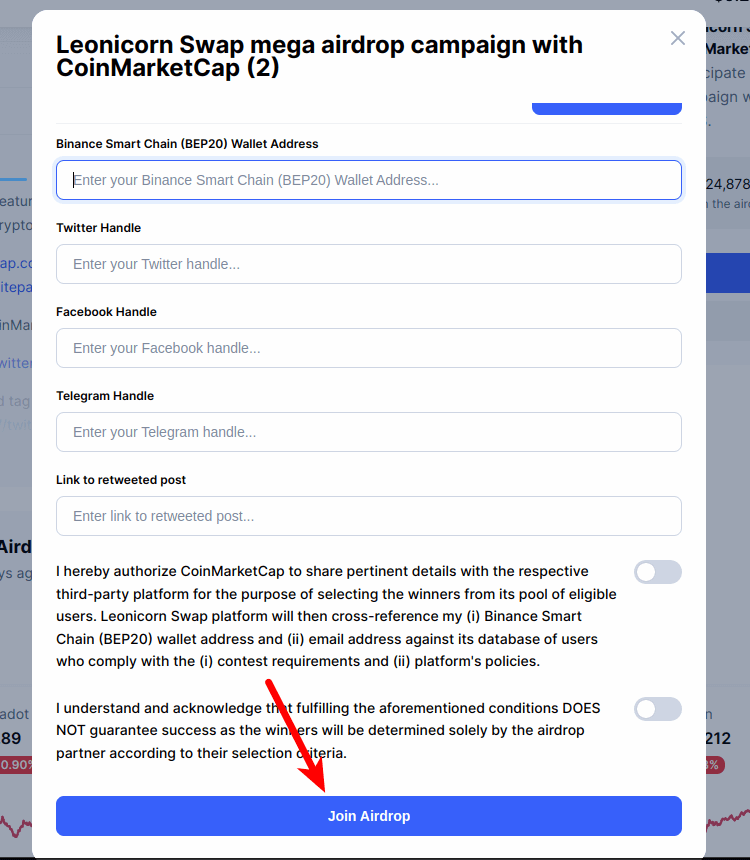 Step 7: Add the token to Trust Wallet.
Finally, you need to add the token to your list of available balances on Trust Wallet. 
Since Trust Wallet has a selected number of tokens on your homepage by default, you need to add the token airdrop you're expecting to your wallet on Trust Wallet.
To do this, copy the contract address of the token from the CoinMarketCap website. Next, launch Trust Wallet and tap on the Filter icon on the top right corner of the page.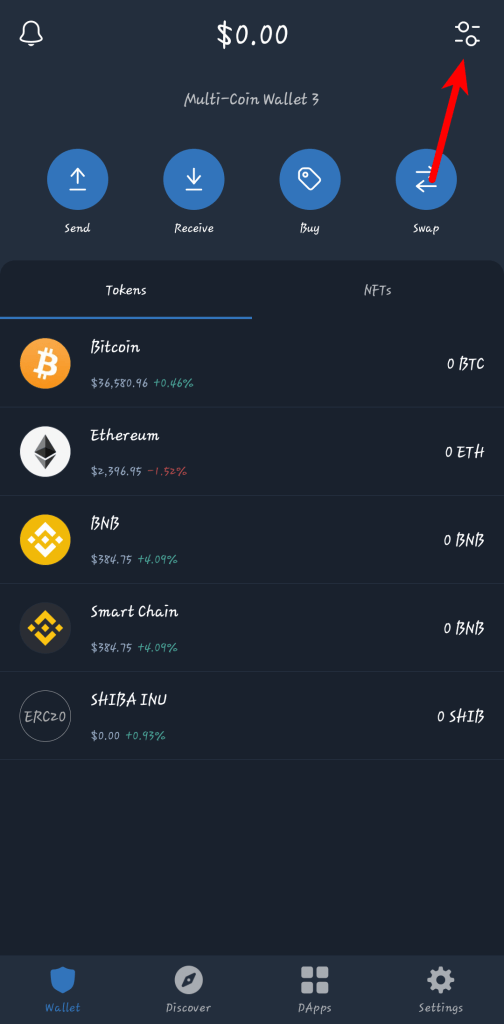 Search for the token name using the search box provided and tap on the toggle button to add the token to your wallet on Trust Wallet.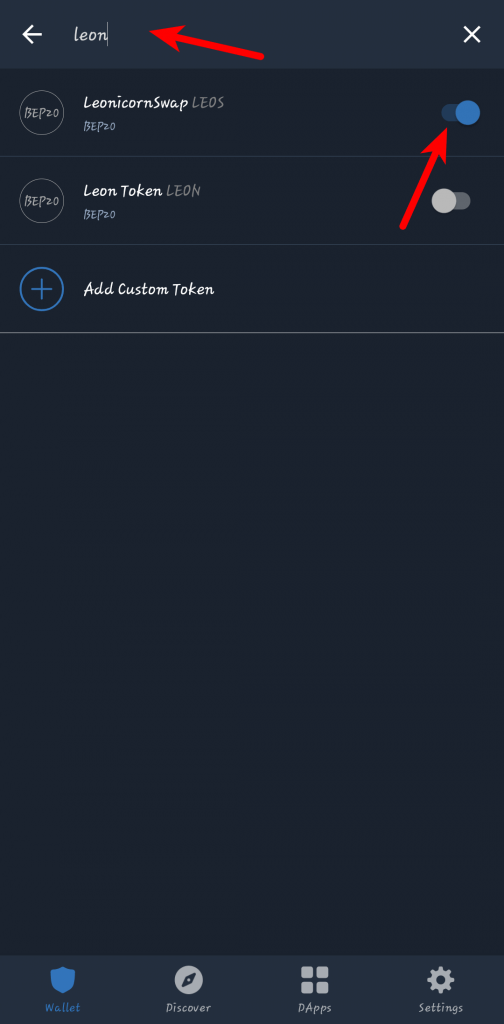 If you don't see the token on the results, tap on [Add Custom Token], then type in the token name, symbol then paste the contract address you copied earlier.
Do Trust Wallet Airdrops Pay Instantly?
This depends on the airdrop you are applying for. Some airdrops will credit your wallet instantly with the number of tokens assigned to your wallet while you may need to wait for up to 3 days to receive your airdrop on other airdrops.
When you receive the token in your wallet, you can convert the token to BNB or ETH (depending on the blockchain the token is deployed on) and then send the BNB/ETH received to a centralized exchange like Binance where you can then withdraw the money to your bank account.
On some airdrops, there might be a timelock/timeframe set for airdrop receivers meaning that you might not be able to swap the token within the set time frame so you have to be patient.
Wrapping Up
Airdrops are becoming popular by the day and many crypto investors are getting rich off airdrops alone. 
Imagine if you were one of the many receivers of airdrops like UNI, CAKE, BNB, XRP and held to this day, those tokens gotten from the airdrop would be worth millions by now.
Although there are many malicious airdrops in the crypto space, sticking to airdrops approved by any of the top airdrop platforms like CoinMarketCap Airdrops, Airdrop Alert and more will keep you safe from airdrops looking to steal your crypto assets.
If you were searching for a tutorial on how to claim airdrops on Trust Wallet, we hope you found this article helpful.