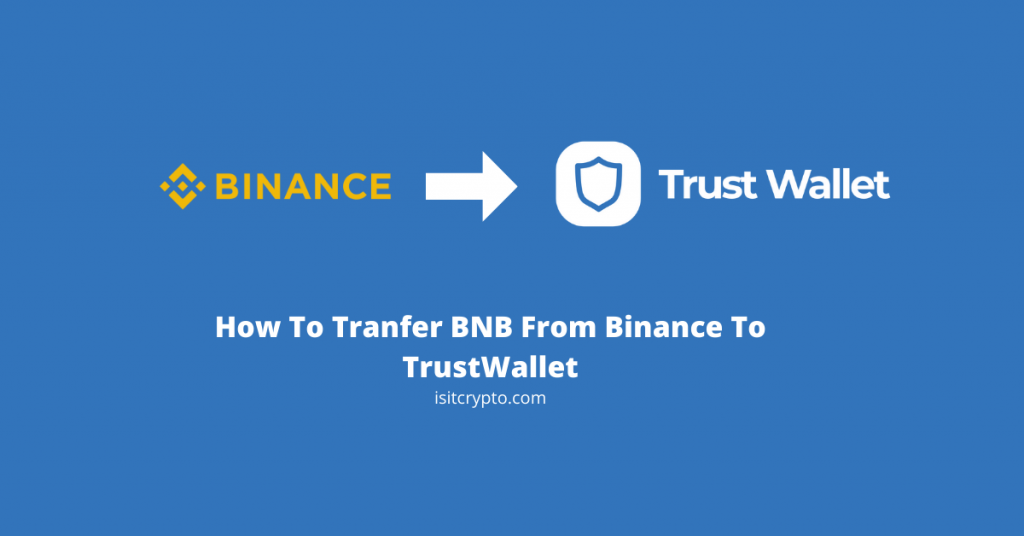 The Binance ecosystem is one of the fastest-growing ecosystems in the cryptocurrency space with a ton of tokens and assets already deployed and being deployed on the BNB Smart Chain daily by developers.
Like the Ethereum blockchain which requires you to use the Ether coin (also known as ETH) to trade assets deployed on its blockchain, the Binance Smart Chain ecosystem also works similarly but this time with the BNB coin.
If you want to buy any token/asset deployed on the Binance Smart Chain on decentralized exchanges like PancakeSwap, then you need to use BNB and one of the best ways to bypass higher fees when trying to buy BNB with fiat currencies is by purchasing it directly on Binance and sending the coins to your other Crypto Wallets.
In this article, you will learn how to transfer BNB from Binance To Trust Wallet easily with very minimal fees.
How To Transfer BNB From Binance To Trust Wallet
Launch your Trust Wallet app and click on BNB (BNB)
Tap Copy to copy your BNB address on Trust Wallet
Login to your Binance account and go to the Wallet tab
Click On Withdraw
Select BNB from your available balances
Paste your BNB (BNB) address and input the amount of BNB to be sent
Leave the MEMO box empty as Trust Wallet BNB addresses have no MEMO
Click on Withdrawal, then Submit
Then click on Confirm to confirm your withdrawal and complete a 2-step verification to approve the transaction.
How To Send BNB To Trust Wallet From Binance (With Pictures)
Below is a step-by-step guide with pictures on how to send BNB to Trust Wallet from Binance to ensure that you make no mistakes as a single mistake can lead to permanent loss of funds.
In this guide, I will be assuming that you have already purchased some BNB coins on your Binance account and if you haven't, please fund your account via a card, bank account, or P2P and purchase at least 0.01 BNB on your account.
If you don't have a Binance account yet, go ahead and sign up for a free Binance account here then fund the account. Binance has the lowest fees on the centralized crypto exchange market when it comes to purchasing cryptocurrencies with fiat from a bank account.
Now you have some BNB in your account, you can follow the steps below to transfer those BNB coins to your Trust Wallet.
Step 1: Copy Your BNB Wallet Address
Launch the Trust Wallet app on your smartphone and click on BNB (BNB)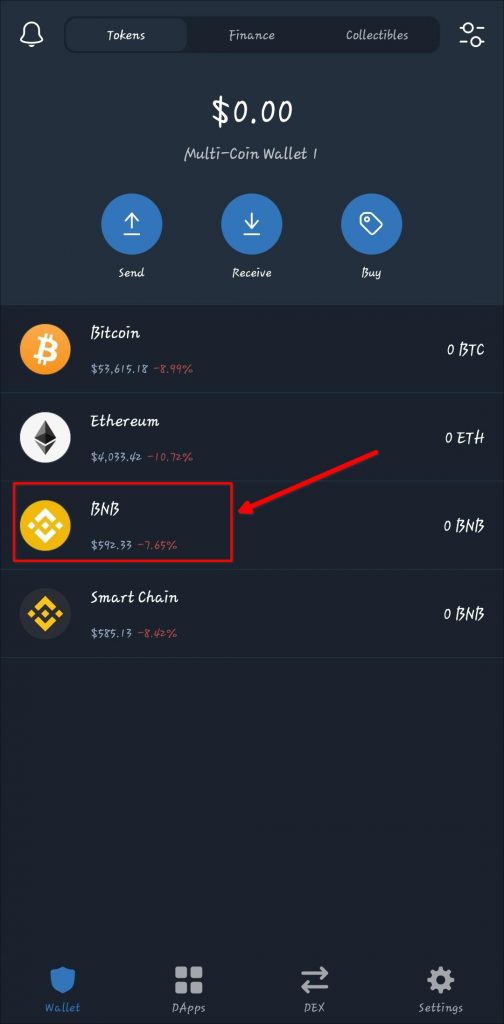 Click on the Copy button to copy your Trust Wallet BNB address to the clipboard.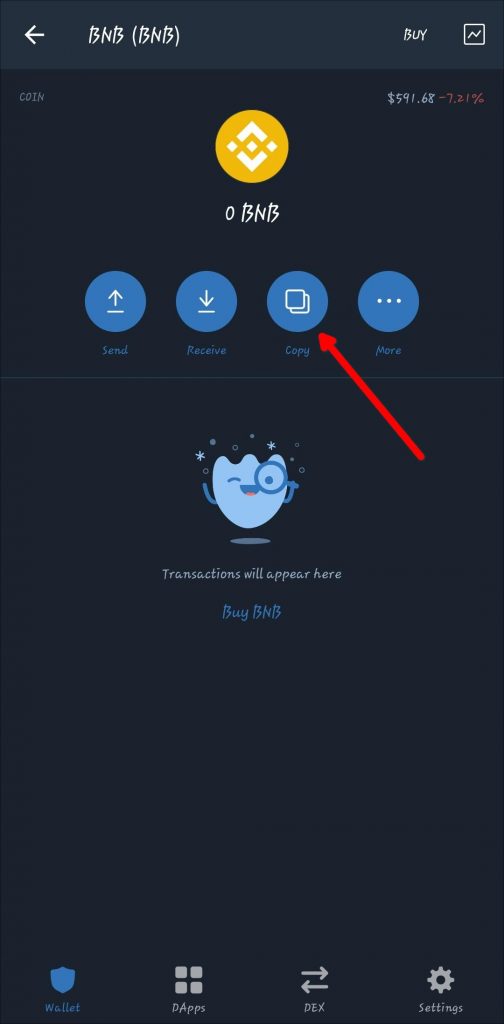 Step 2: Launch the Binance app and go to the "Wallets" tab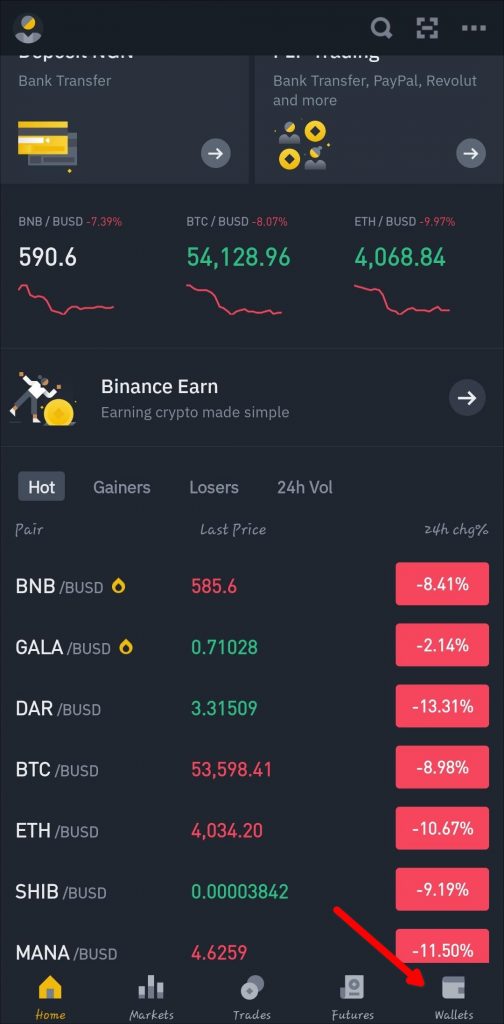 Note: If your Binance app interface is different from the screenshot above, you have the Binance Lite Mode enabled. To disable Lite Mode, just tap on the top-left area of your screen and toggle Binance Lite off.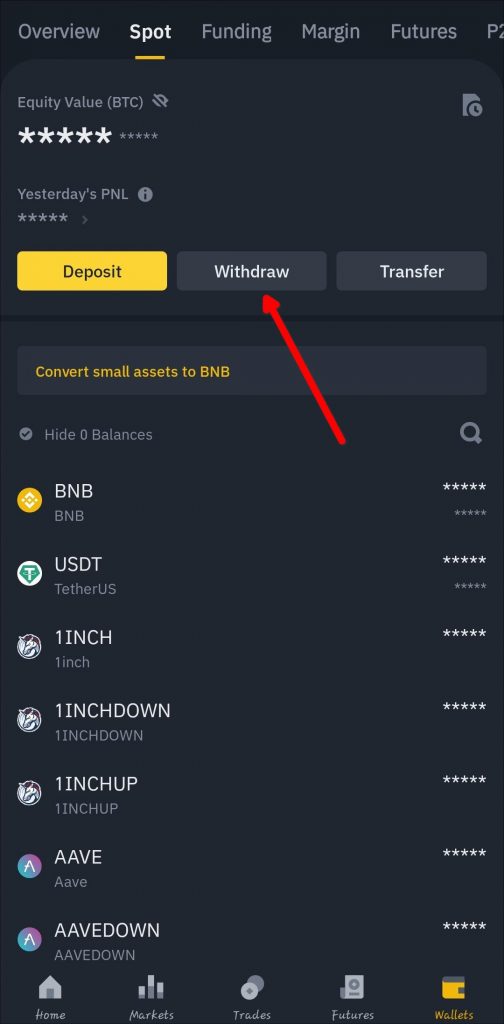 Step 4: Select BNB from your available balances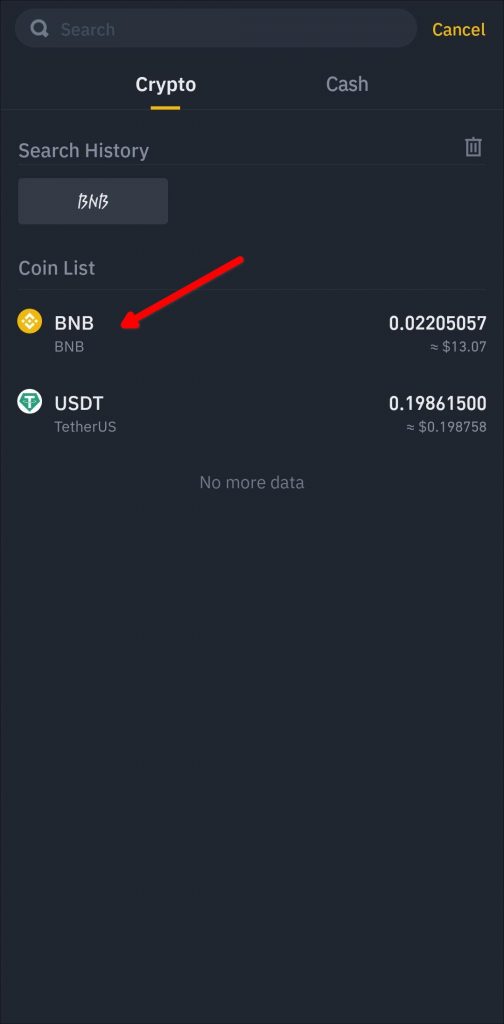 Step 5: Paste the BNB address you copied earlier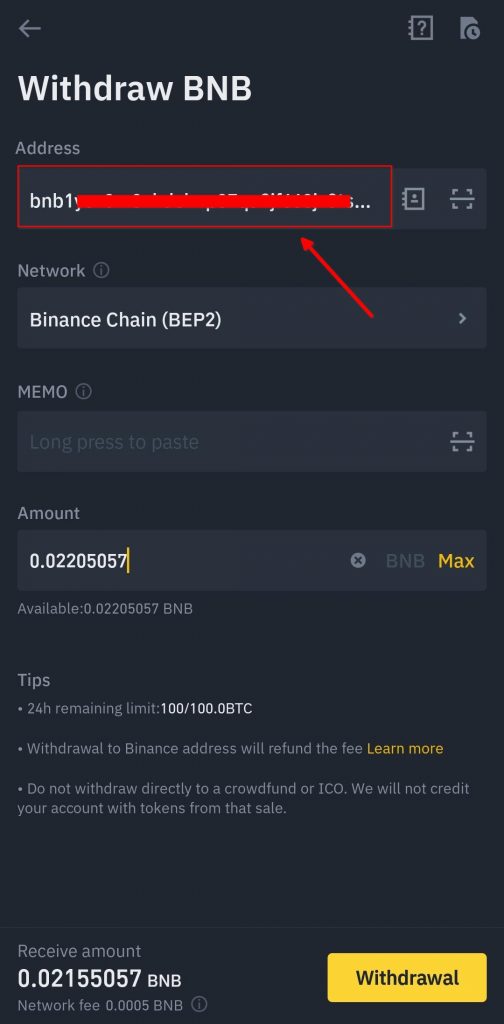 The Network should be automatically selected by Binance depending on the address pasted. Please don't change it!
Also, leave the MEMO empty. Since Trust Wallet is a non-custodial wallet, your BNB address is unique to you and is not shared with anyone else, so all you need to receive BNB on Trust Wallet is just your BNB address.
Step 6: Input the amount of BNB you want to send or click on Max to send all available BNB on the account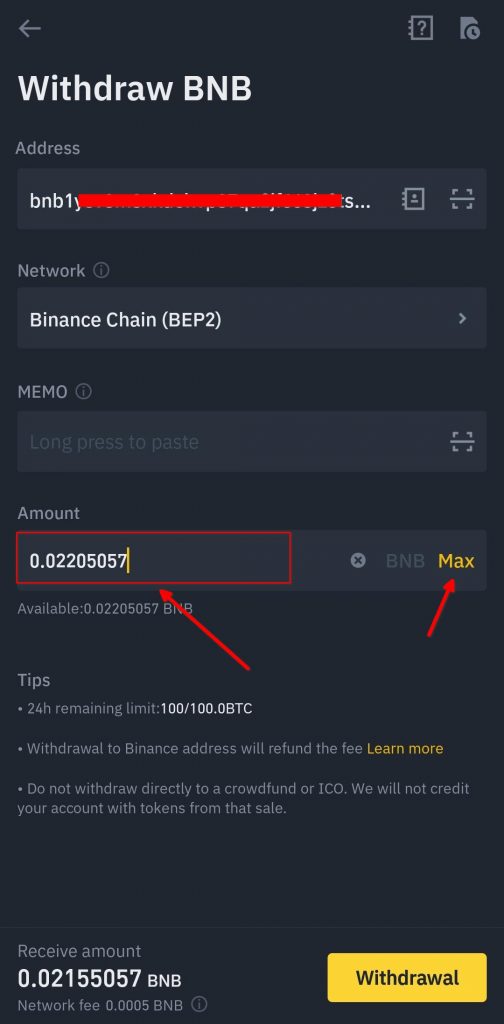 Step 7: Click on Withdrawal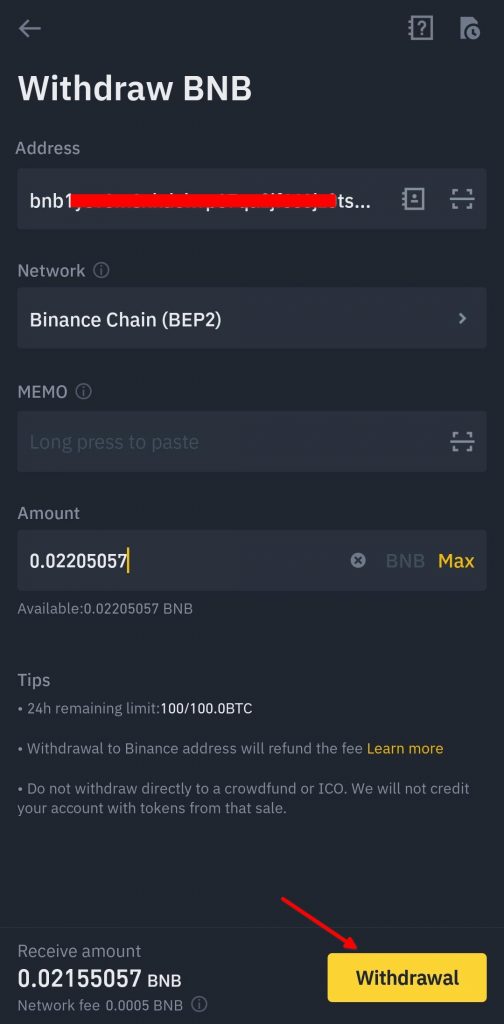 You will see a dialog saying "You did not fill in MEMO. Please confirm that the receipt address does not need to fill in MEMO, digital ID, or remark". Just click on Submit since Trust Wallet BNB addresses do not require a MEMO to receive BNB.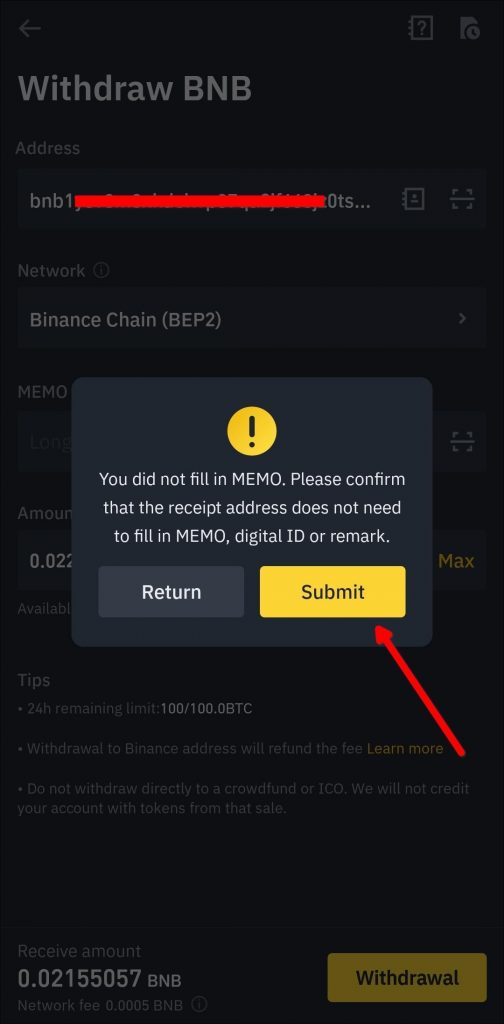 Step 8: Cross-check the BNB address and make sure it is correct for extra security and click on "Confirm"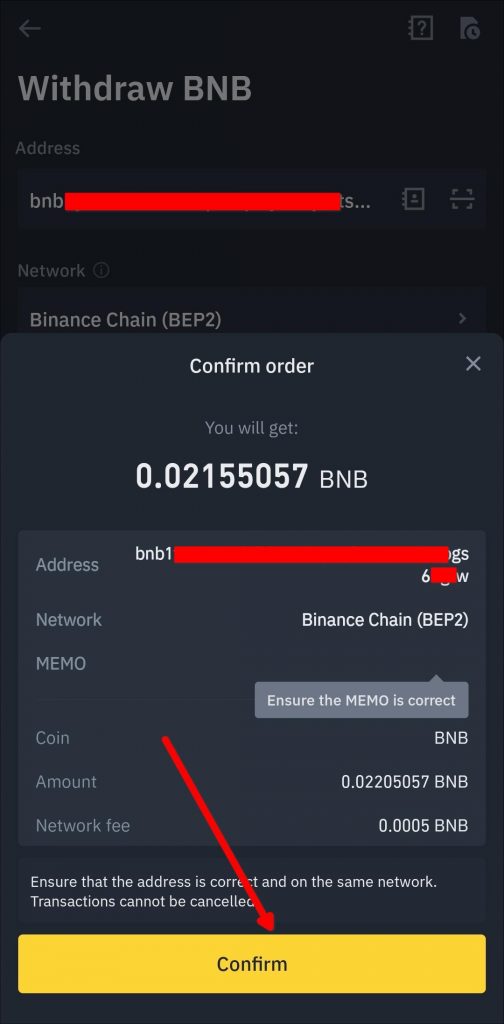 Step 9: Complete the 2-step verification to approve transaction and wait for the withdrawal to be completed.
The time taken to process the request depends on the current network load of the BSC network. It typically takes anywhere from 3minutes – 15 minutes to complete the transaction.
Step 10: Refresh your Trust Wallet app to see your BNB balance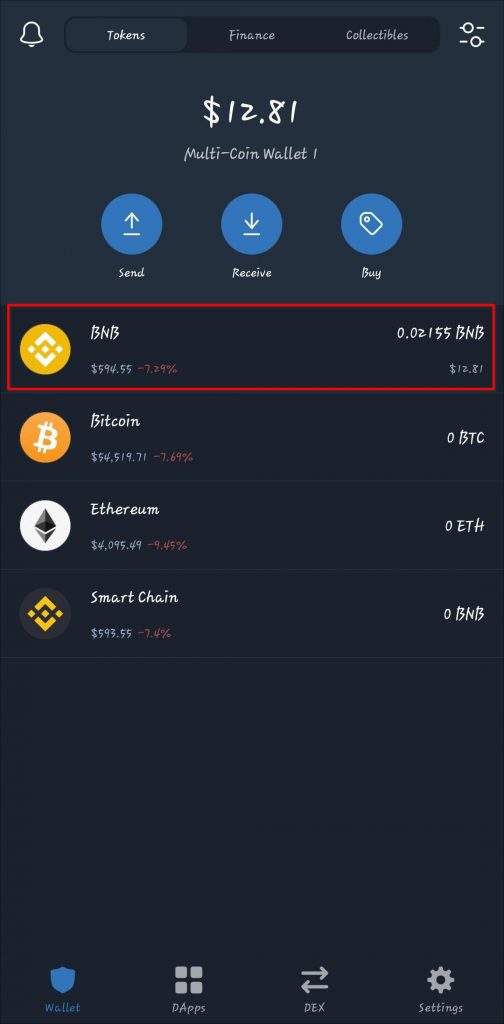 How To Swap BNB To Smart Chain On Trust Wallet
If you want to purchase a token on the BSC network on Trust Wallet via PancakeSwap or any other decentralized exchange at all, you still need to convert your Binance Chain Coin – BNB (BEP2) to Binance Smart Chain Coin – BNB (BEP20) which is also another type of BNB.
To convert BNB to Smart Chain On Trust Wallet, follow the steps below.
Step 1: On Trust Wallet, Click on BNB (BNB)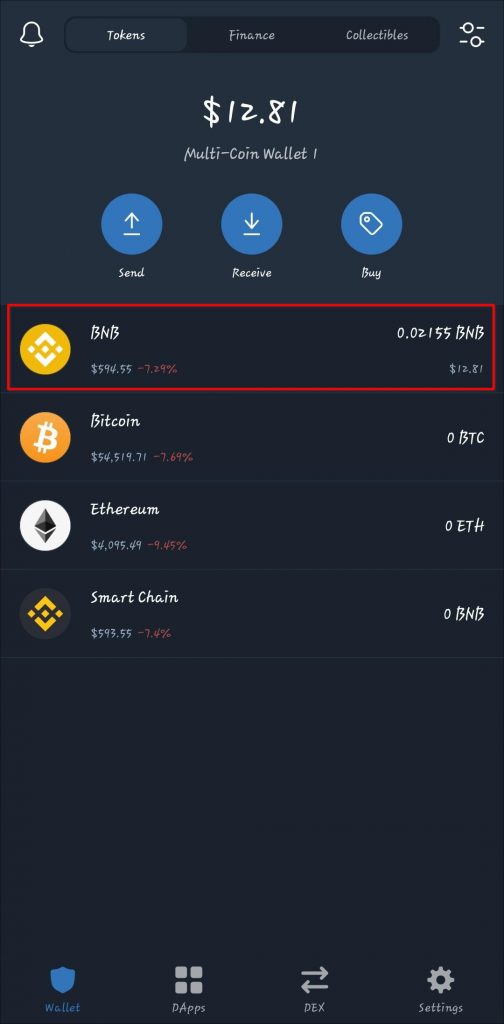 Step 2: Click on More and tap "SWAP TO SMART CHAIN"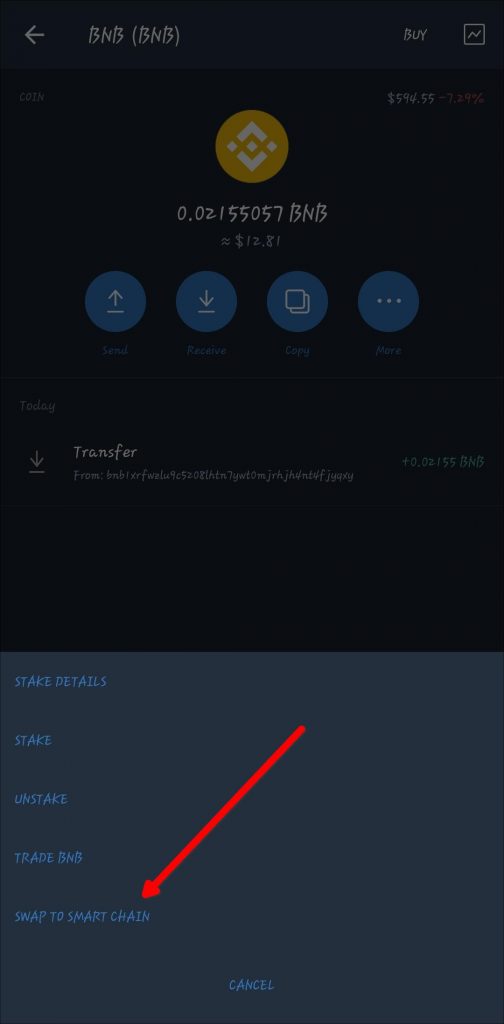 Step 3: Input the amount of BNB you want to swap to Smart Chain or use the picker at the bottom to select the amount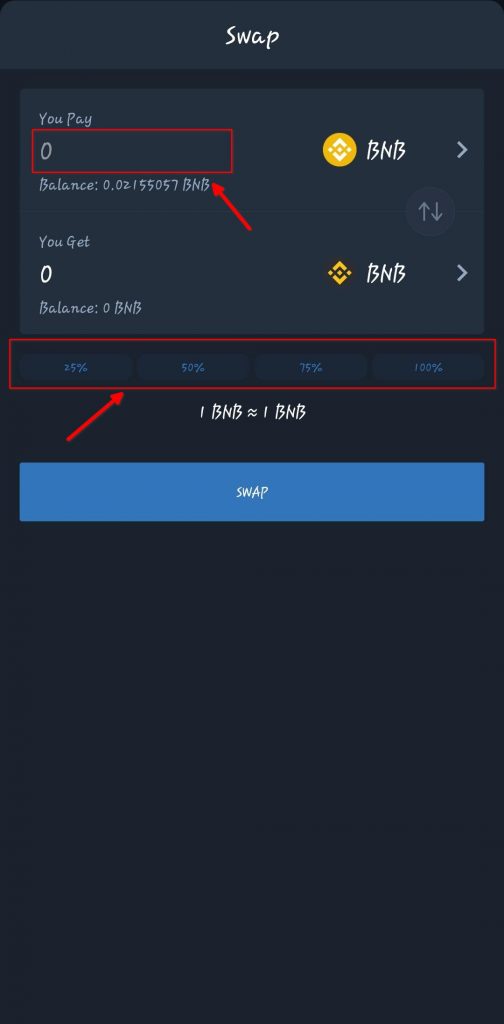 Step 4: Click on Swap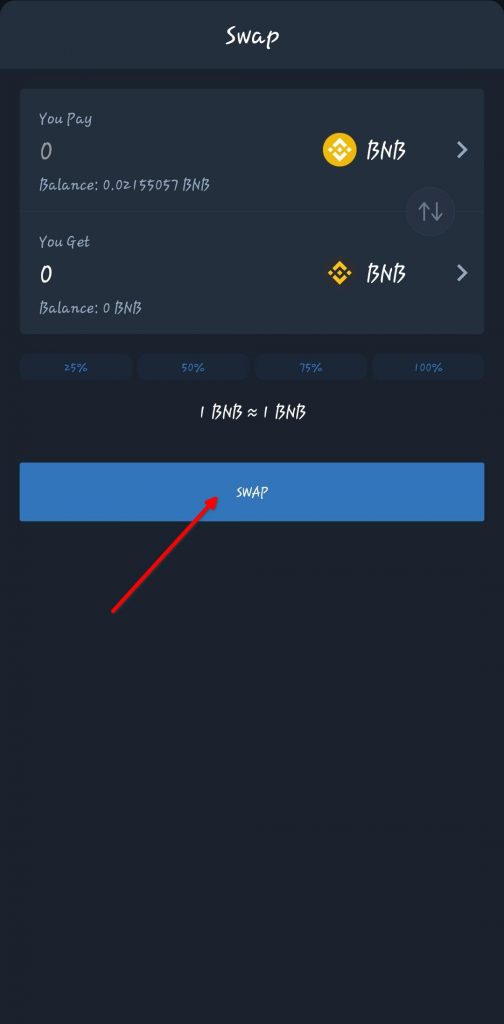 Step 5: Check the Network Fees and tap Confirm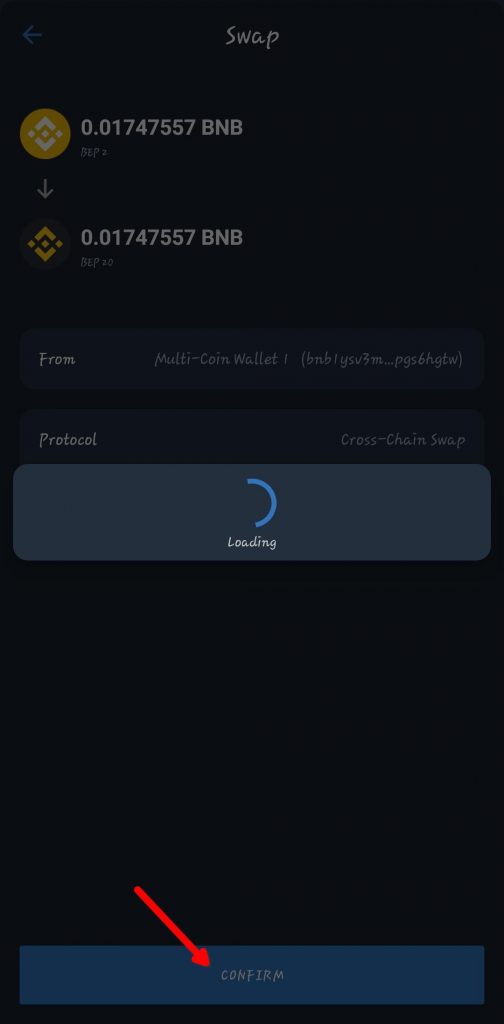 Step 6: Refresh your balances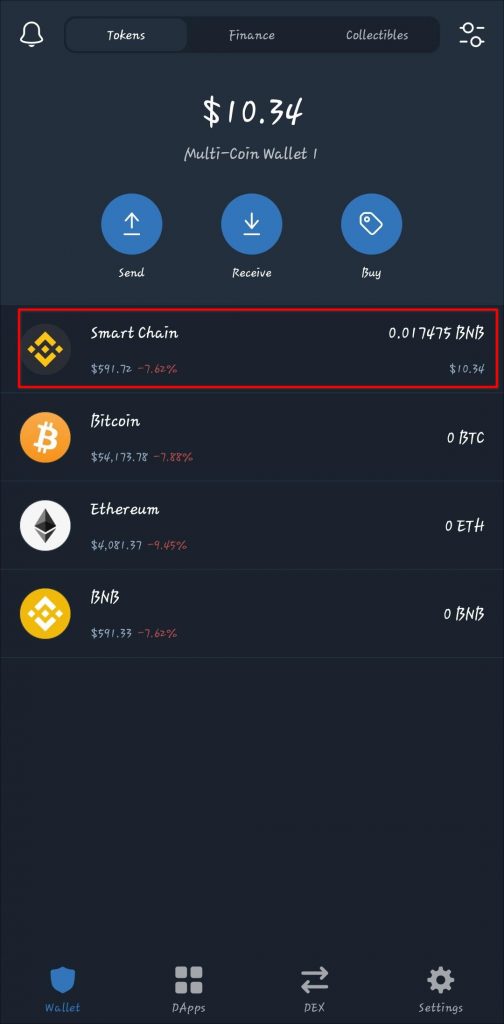 FAQs
Do I need a memo to send BNB to Trust Wallet?
No, you don't. Trust Wallet is a non-custodial wallet and the BNB wallet address it provides you is not used by another person/persons on Trust Wallet so you don't need a MEMO when sending BNB to your Trust Wallet BNB wallet.
MEMO is only required when sending BNB to addresses on Centralized Crypto exchanges like Binance, CoinBase, Kucoin, and the likes since they only provide one BNB wallet address for their customers.
How long does it take to send BNB to Trust Wallet?
This depends on the current network traffic of the Binance Chain but it could take anywhere from 3 to 15 minutes to receive your BNB on Trust Wallet after sending it from Binance or any other exchange.
Can I buy BNB directly on Trust Wallet?
Yes, you can. Trust Wallet allows you to buy BNB directly on the app using payment platforms like MoonPay and Simplex.
Binance is generally preferred by traders to purchase BNB because of lower trading fees and more robust security.
What is Trust Wallet bep2 BNB address?
Your Trust Wallet bep2 BNB address is your Binance Chain address. It is different from the Binance Smart Chain Address (bep20)
Conclusion
Buying BNB on Binance over other platforms like MoonPay will save you some money in trading fees and Binance also offers a more secure all-around crypto platform for traders.
Hope this guide helped you transfer your BNB from Binance to Trust Wallet successfully. After swapping your BNB for Smart Chain on Trust Wallet, you can purchase any token you want on platforms like Pancakeswap easily directly on your wallet.